Installing the SSL Certificate
Login to the FileHub Appliance Manager
The FileHub Appliance manager is accessed at https://<your-appliance-ip-or-hostname>:9002
If you don't know the username and password, please
Contact Support
and we'll assist you.
HTTP SSL
Visit the HTTP SSL Section of the Appliance Manager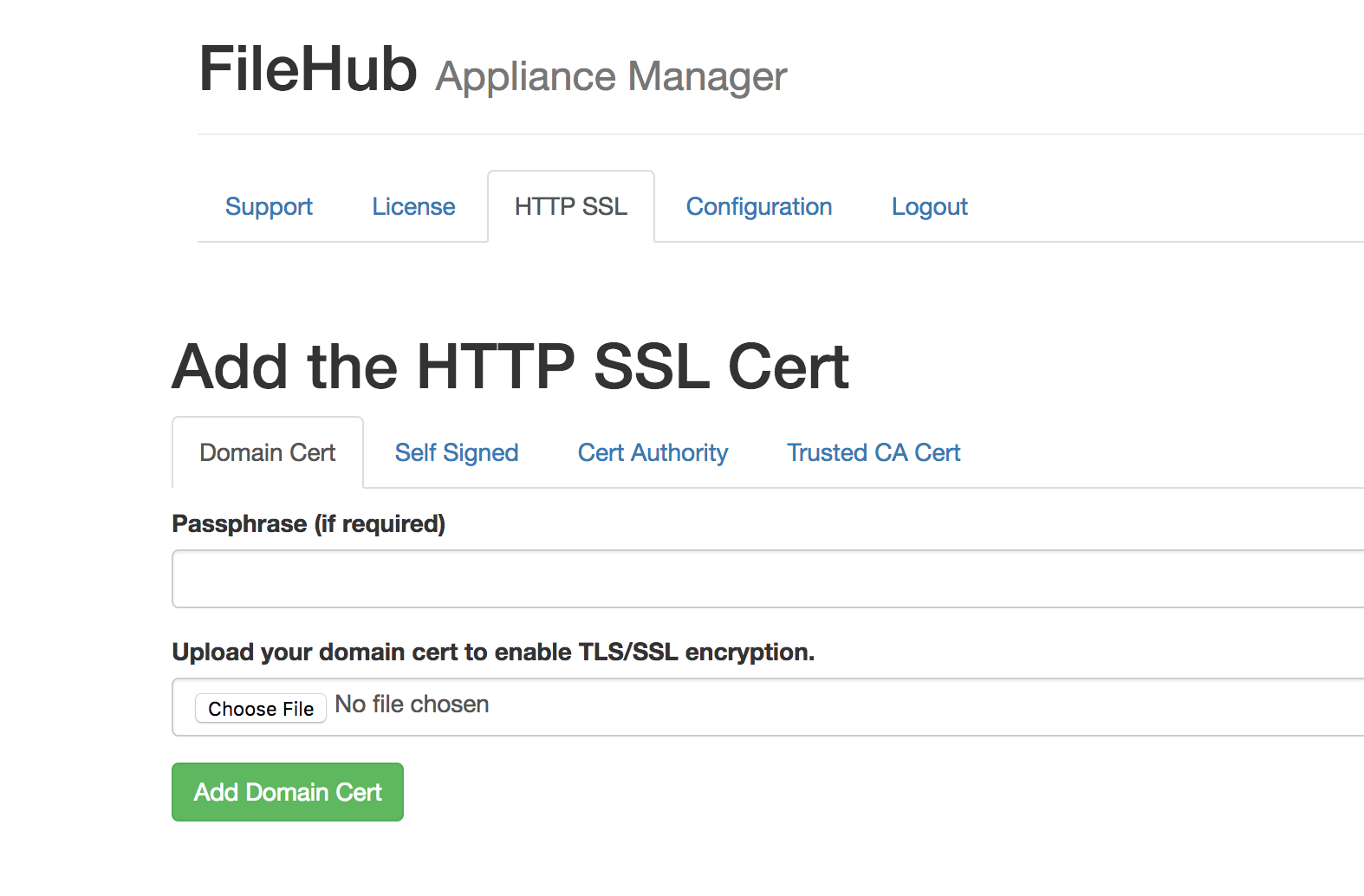 You will only need to fill out one of the following sections
Domain Cert
Self Signed Cert
Certificate Authority
The Domain Cert Tab is for certificates that are pre-generated; this may include but is not limited to wildcard certificates. The Self Signed Tab will generate a self-signed cert, this is typically the least preferred route. The Cert Authority tab will help you work with your internal or external certificate authority by generating a CSR that you can then use to secure your appliance. 
Here you also have the ability to have the FileHub appliance trust a CA Certificate under the Trusted CA Cert tab. Organizations with their own Certificate Authority should add their CA.crt to this section.
After changing the SSL Certificate or adding a Trusted CA an
appliance restart
is required.
---
---