Appliance Manager Configuration
Login to the FileHub Appliance Manager
The FileHub Appliance manager is accessed at https://<your-appliance-ip-or-hostname>:9002
If you don't know the username and password, please
Contact Support
and we'll assist you.
Configuration
The configuration tab will take you through the settings needed for basic functionality. 
Networking
Hostname: This is the name the application will use. It should be set to the URL you have chosen. 
IP Address: This is the IP address matching the DNS record used in the Hostname field of the appliance. It is used for FTP/SFTP to ensure NAT is handled properly.
External FTP IP Address: This is typically the same as IP Address; however, it can be different if the appliance has an internal IP and ports are being forwarded from an external IP address via a router.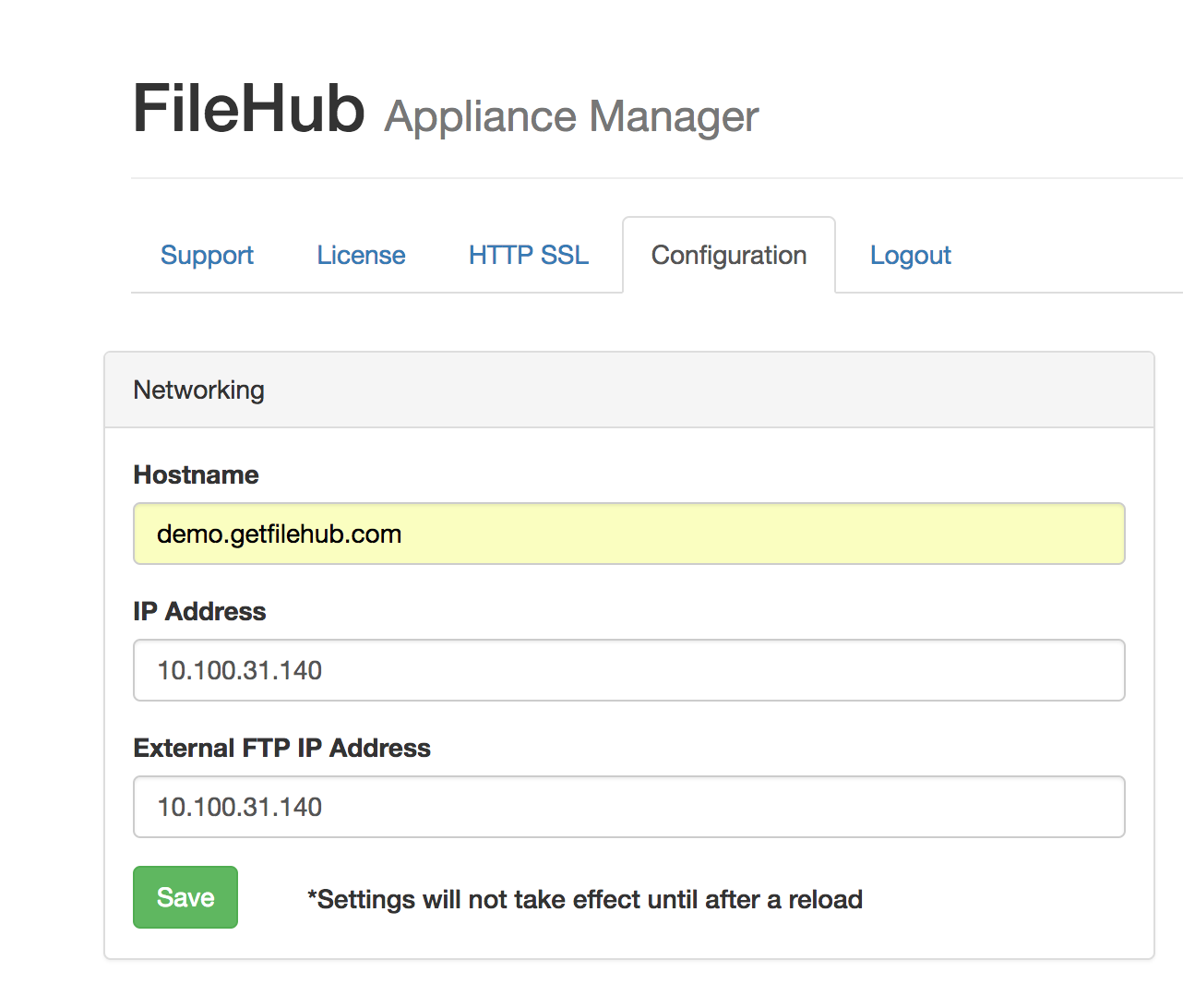 The settings under the System tab should not need to be changed unless SmartFile Support has directed you to update them. 
---
---