Whitelist Domain in Office365
Having trouble with our automated emails getting blocked or delayed? Adding file.ac to the allowed domains list will enable them to bypass the spam filter. Here's how:
Allow domain to bypass SPAM filtering in Microsoft Office 365
To whitelist a domain in Office 365, follow these steps:
Sign in to Microsoft 365 Defender portal
Click on Policies & rules in the menu
Choose Threat policies in the list

Select Anti-spam inbound policy (Default).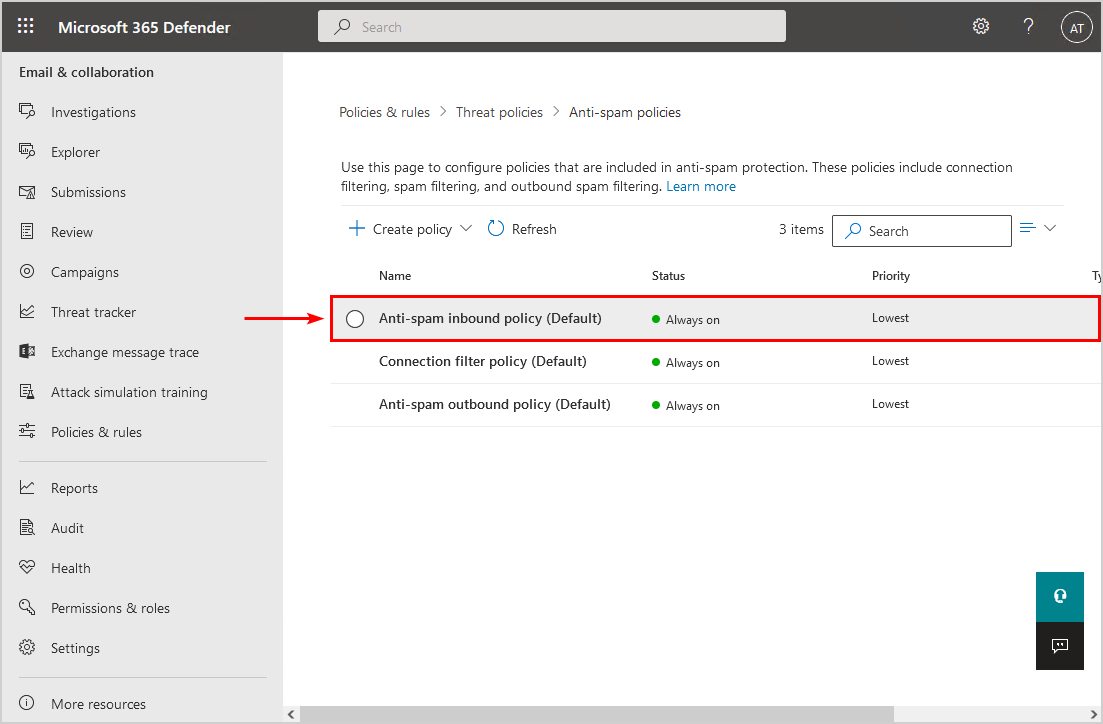 Scroll down and click on Edit allowed and blocked senders and domains.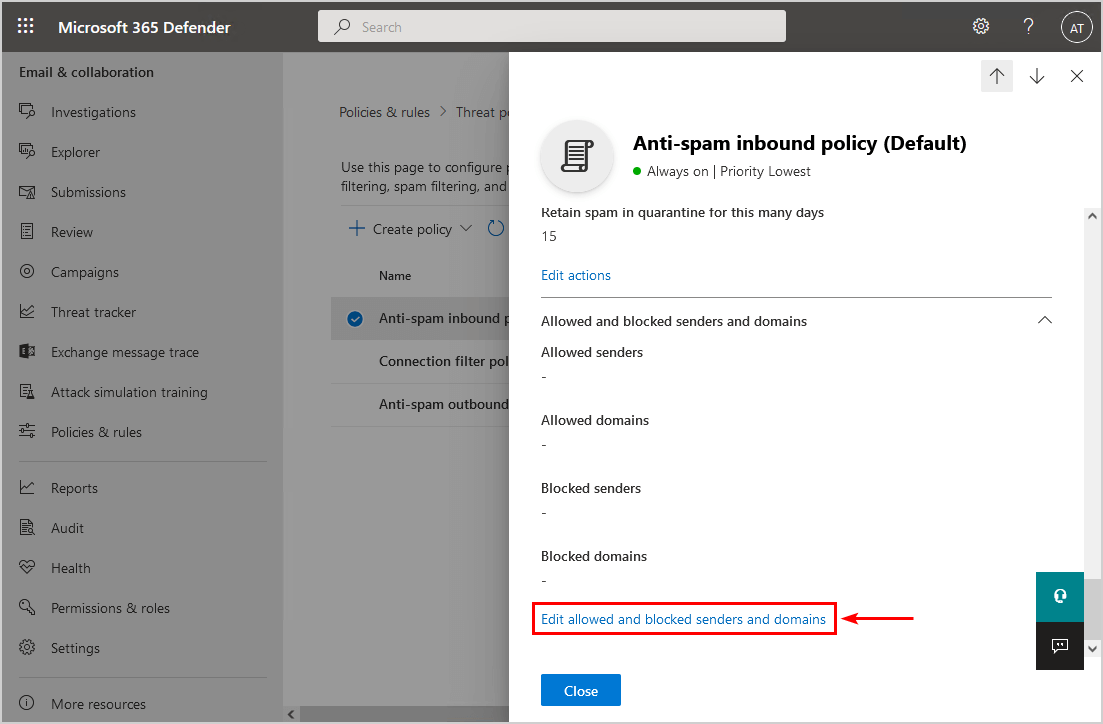 Click on Allow domains.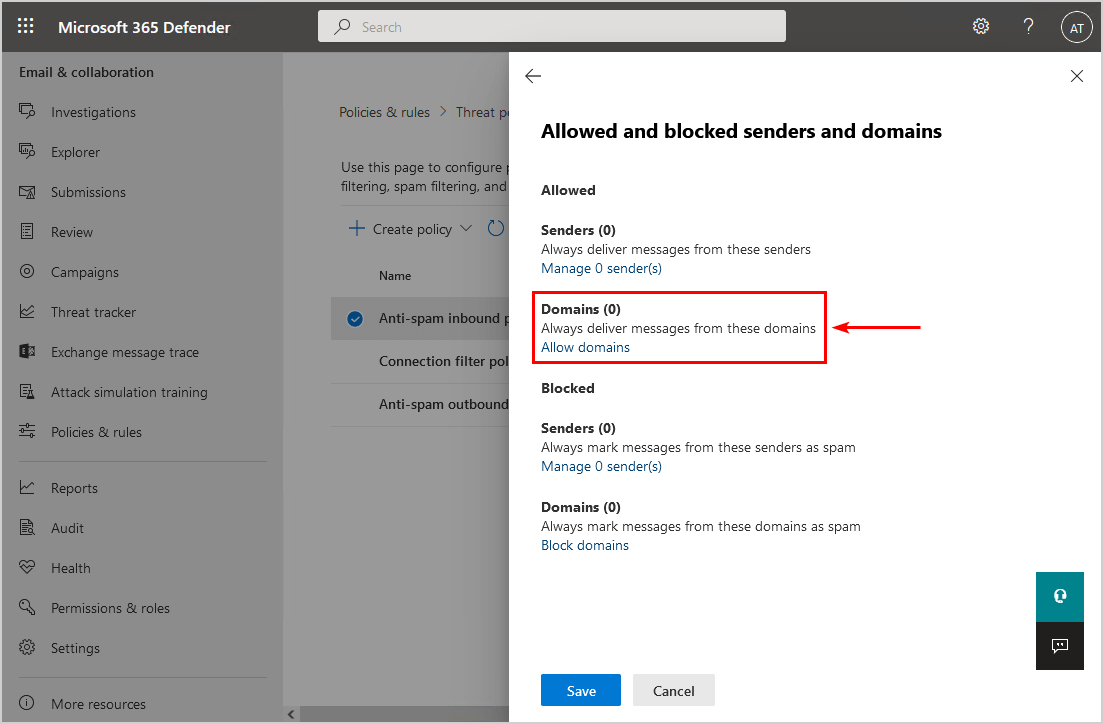 Fill in the domain that you want to allow file.ac
Click Add domains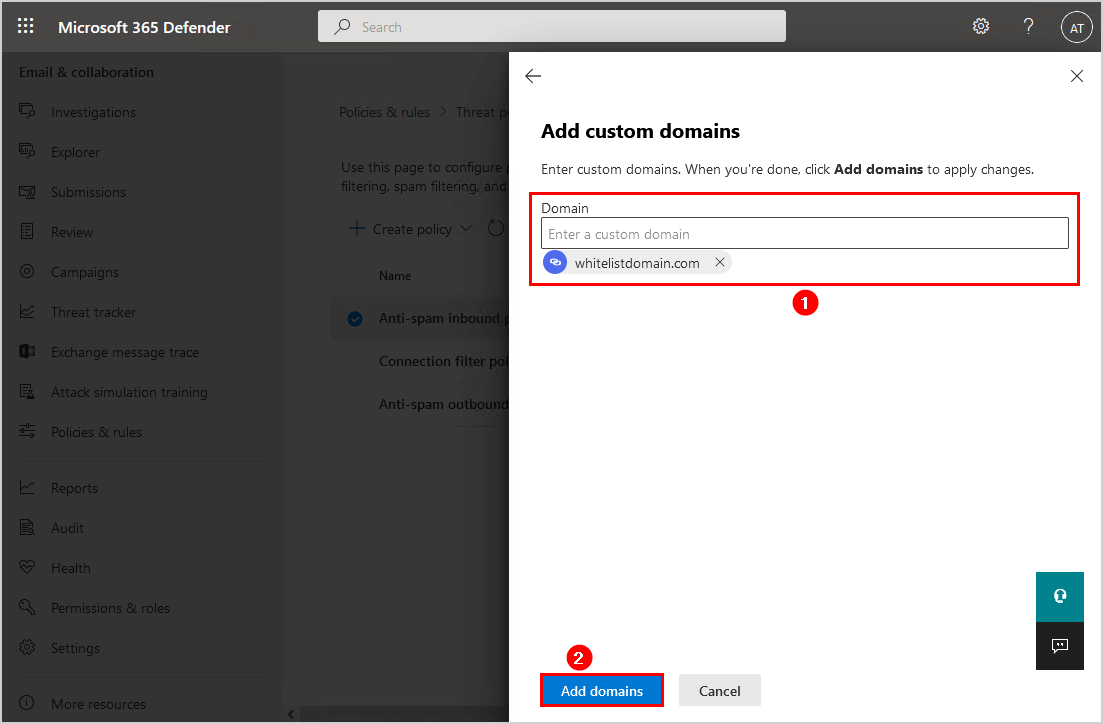 Click on Save.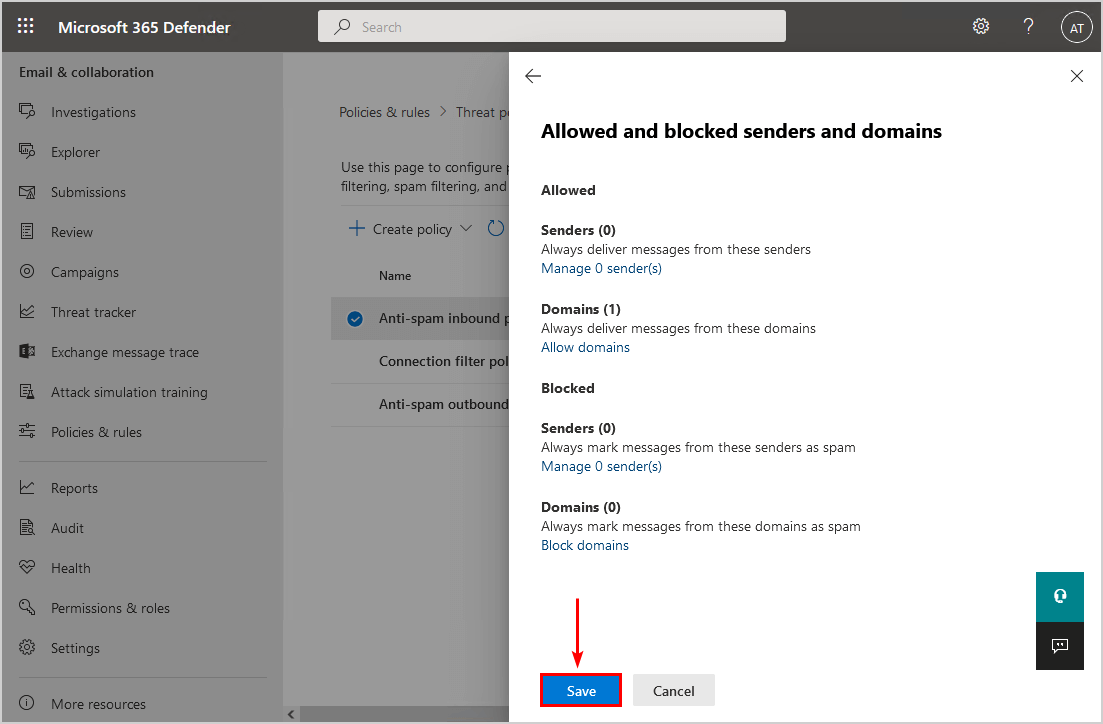 You have now added file.ac to the Office 365 spam filter allow list. From now on, all the emails with that domain will not be marked as SPAM.
---
---